Customs will start automatically repaying €11.5 million to people who paid too much import tax based on officials using the wrong exchange rate for international currencies.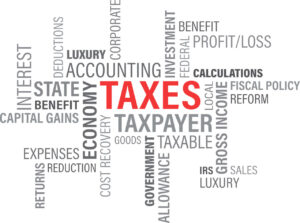 The Finnish Customs service Tulli will have to refund around €11.5 million euros to importers, after using the wrong exchange rates to calculate import taxes.
In total 960,000 customs declarations were made during for a three year period from May 2016 until June 2019, when some currency calculations were based on exchange rates from a Finnish bank, when the rates of the European Central Bank should have been used.
The wrong currency exchange rates were calculated for two dozen currencies including Russian rubles, Swedish crowns, British pounds, Japanese yen, Chinese yuan and US dollars.
"We strive to start the refund process as soon as possible. Due to the high number of cases and the EU rules for determining the customs value, we expect that refunds will not be finalized until next year" says Jarmo Räikkä, Customs Director.
The error lead to overtaxing of approximately 1.5% to 2.5% on import duties in some cases.
Companies who think they've been affected will get refunds, a process which officials say might not be finalised until next year. Tulli won't automatically refund amounts less than €10 which