Cross-border traffic will be restricted until 13 April 2020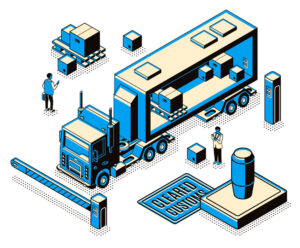 In line with the Finnish Government decision, cross-border traffic will be restricted until 13 April 2020. The restriction does not apply to goods traffic or the necessary movements of goods transport personnel or other transport employees. In these exceptional circumstances, Finnish Customs has commented on the applicable definition of goods traffic and the procedures aimed at clarifying situations at border crossing points, and at reducing the spread of the coronavirus.
In line with the Finnish Government decision, goods traffic will continue normally despite restrictions on border crossings. For its part, Finnish Customs ensures smooth goods traffic on internal and external borders also in the exceptional circumstances around the coronavirus.
Finland-Russia land border
At the very minimum, goods traffic comprises consignments carried in means of transport classified as lorries, whose drivers have a valid travel authorisation for road traffic between Finland and Russia. Goods can also be transported in other vehicles, such as vans intended for transporting goods. This means that a valid right-of-way procedure granted no later than on 19 March 2020 is required for transports.
In individual cases, transports can be allowed to continue if they undisputedly comprise goods traffic. The Finnish Border Guard decides on denying entries of transports based on legislation after consulting with Finnish Customs.
Other border crossing points
Similar principles of interpreting the definition of goods traffic as on the Finland-Russia border apply on the borders of Norway, Sweden and Estonia, as well. However, a separate authorisation procedure is not applied. The purpose of a border crossing and its link to goods traffic must be indicated clearly on any border crossing point.