We are pleased to announce that we have entered into a partnership with iPro Sport Holdings Limited.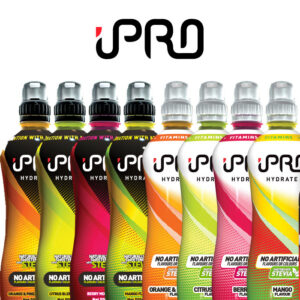 iPRO is fast becoming the leading supplier of Healthy Hydration drinks to the world of sport, health and wellbeing. The iPRO Hydrate range is a natural-low-sugar hydration drink with added vitamins, free from all artificial chemicals – naturally sweetened using Stevia, a plant extract which is significantly sweeter than sugar, without the calorific content.
We deliver iPro products directly to wholesalers and sell them to cafes, sports clubs and other welfare-promoting destinations.
We offer following service to iPro: Excise Duty, Sales, Consulting
Need help selling your products? What about transportation? Are you considering tax issues like excise duty?
No worries! We are here for you. Feel free to contact us!